Shipping and Crating
One of the things I have learned from being in business for over forty years is that every detail counts. When I create your custom glass sign or custom mirror the entire process, from concept to design and fabrication, to crating and shipping, is carefully planned to achieve the final goal:
A truly satisfied customer receiving a one of a kind, hand-made glass piece that is ready to install.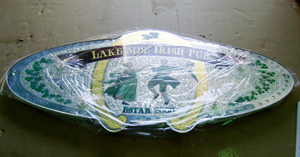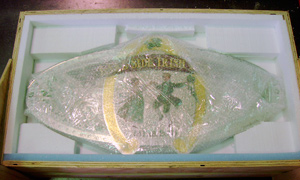 I have entrusted the crating and shipping of my custom glass signs and mirrors to Craters and Freighters of San Diego. Each item is picked up at my studio, blanket wrapped and brought back to their location where it is professionally packed and shipped. Every piece is fully insured against damage and loss. Using this method I have a success rate of one hundred percent.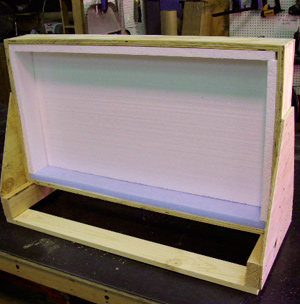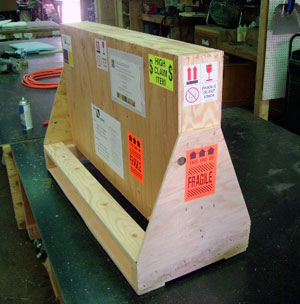 Over the years I have heard many comments from customers. They range from "Why is your crating and shipping so expensive" to""WOW!!!!!!!!!!!! The mirror is fabulous and packed unbelievably – couldn't have broken if thrown off a plane."
Experience tells me the extra investment of shipping with Craters and Freighters pays off in customer satisfaction.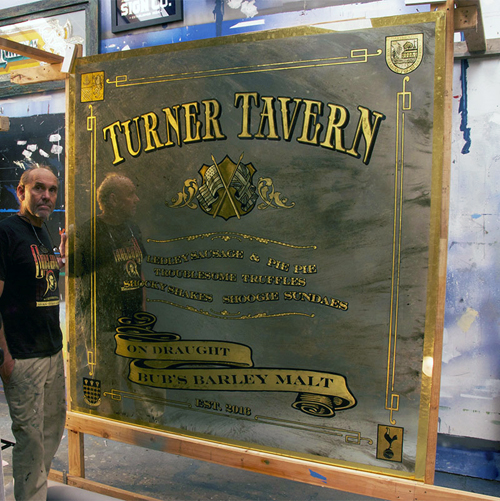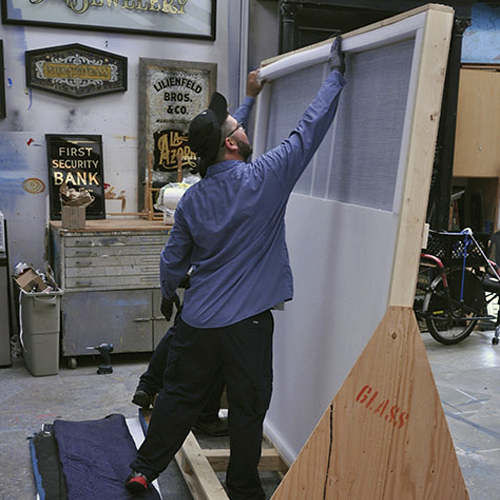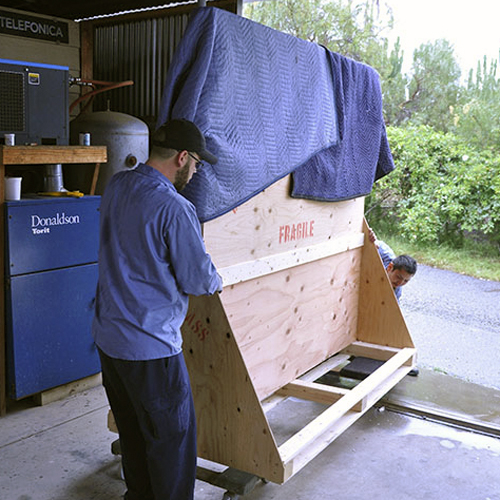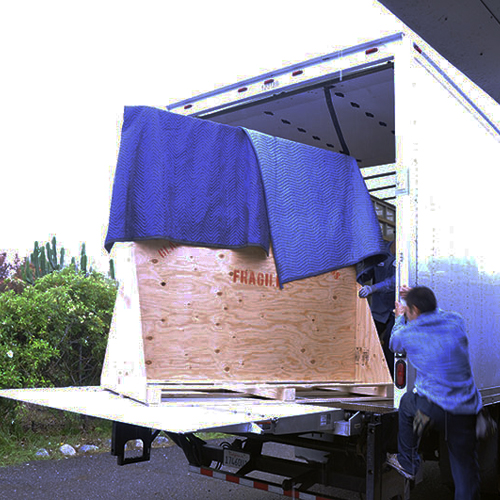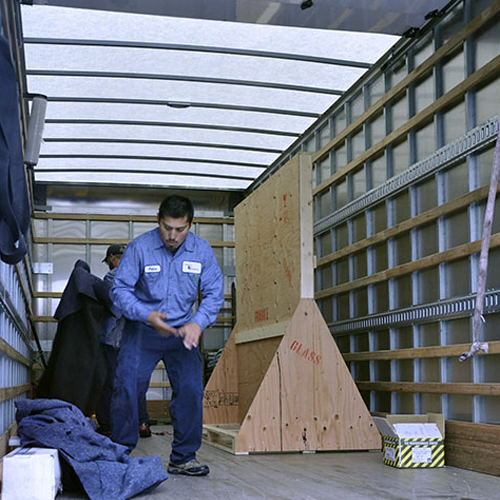 How we crate and ship:
Shipping Services
Custom Glass Signs offers our customers a wide variety of shipping services. We offer full service delivery which includes standard delivery, curbside delivery, inside delivery and "white glove" delivery.
Time critical assets are no problem for Custom Glass Signs. Same day, next day and guaranteed delivery services are all available.
Domestic & International Delivery
Custom Glass Signs can assist customers shipping from the US to an international address. We can ship to a business or residence. We handle all aspects of the shipping process including insurance coverage, packing, crating and shipping for both domestic and international deliveries.
How Our Services Work
In most instances Custom Glass Signs intrusts your order to Craters & Freighters. They will pickup your order from Custom Glass Signs, safely transport them back to their warehouse, and then provide packaging, crating, shipping and delivery services. The levels of delivery service they provide is up to you and include the following:
Standard Delivery – Shipments are delivered to the tailgate or loading dock. This service is typically for businesses with either a forklift or loading dock to receive the shipment.
Curbside Delivery – Shipments are taken off the truck and brought to the curbside at street level.
Inside Delivery – Shipments are taken off the truck and brought to the door or in some cases the garage. Shipments are not brought inside the business or residence.
"White Glove" Delivery – Shipments are unpacked and brought inside the business or residence. All packing materials are removed.
Communication Is Key
No matter which service level you choose it is very important to convey what your delivery needs and circumstances are. Although some locations are readily accessible by most delivery trucks, not all are. If a smaller truck or special delivery service is required, please relay this information so we can best suit you individual needs.