Custom Mirrors – Custom Made Mirror
At RLT Custom Glass Signs and Mirrors we offer the finest hand made custom mirrors available using classic techniques mixed with modern technology. Each custom mirror is made to your specifications using a large selection of decorative materials.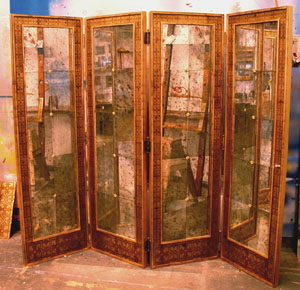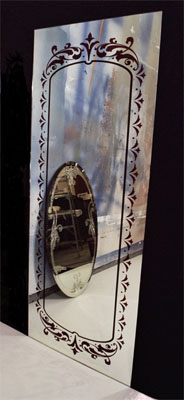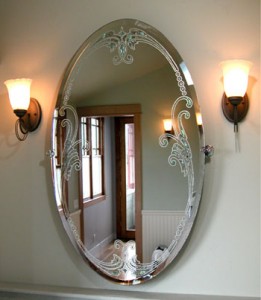 Consider a custom decorative mirror Inlayed with abalone, mother of pearl, jewels, colored crystals, gold leaf or mosaic tiles, just to name a few. The Mirroring itself comes in a section of finish from new bright mirroring to very aged antiqued. All of the frames or back ground surrounds are all so custom finished.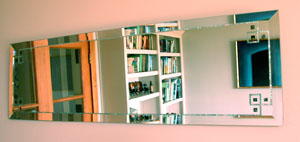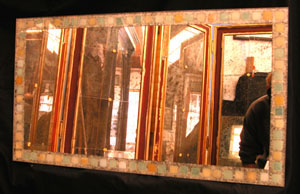 Custom Glass signs makes custom made mirrors, glass mirrors, decorative mirrors, large decorative wall mirror, antique mirror, antique wall mirror, antique bar mirror, antique etched mirror, custom bar mirror, gold leaf mirror, custom etched mirror, inlayed mirror, bar mirrors, and antique mirrors.
Our custom mirrors are the perfect finishing touch for home interiors, restaurants and bars, hotels, casinos, for advertising, day spas and salons and business lobbies.