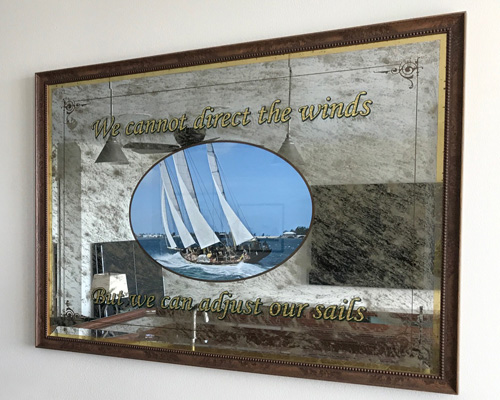 Hi Rod,
Hope all is well with you. The mirror arrived safe . Hopefully you can see the pictures OK now we have it hung up? We love it and it has special pride of place over our Bar! Thanks again for helping us with this project. Needless to say we will recommend you to all who ask about who made it! Of course, please let us know should your travels ever have you in Bermuda!
Wishing you the very best.
Mark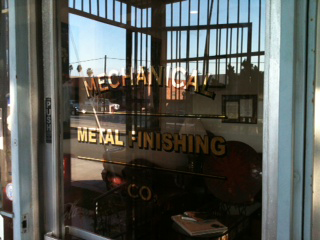 "Your art work will be on display for years. Thank you for the clean, quick, and great job."
Sol and the gang at MMF
"The mirror showed up this weekend, undamaged. I un-crated it, strung the
wire to make it ready-to-hang and it's now up on our DR wall. We are really pleased with how it came out. Very nice work. You are an amazing artist."
Thanks again,
Len & Stacy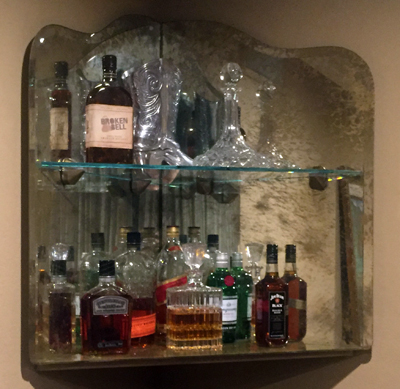 "Looks amazing!!! Arrived in perfect condition. Great installation instructions and beautiful work!!!"
Thank you
Bridgette Bell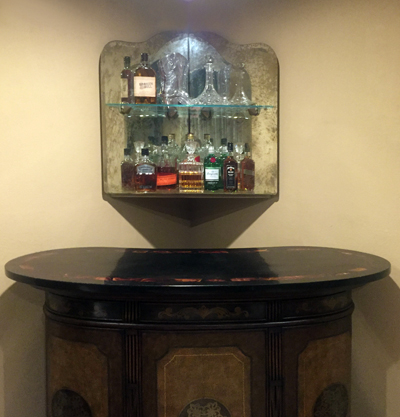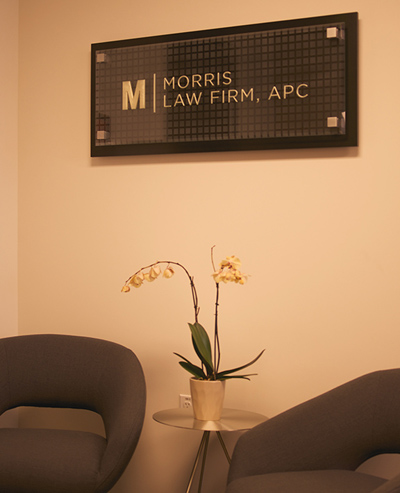 "Love it! Awesome job Rod."
Karen & Craig Morris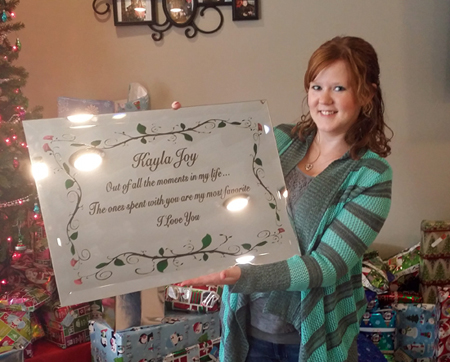 "My wife was thrilled when so opened her Chrismas present and found the beautiful mirror you made! Thank you so much"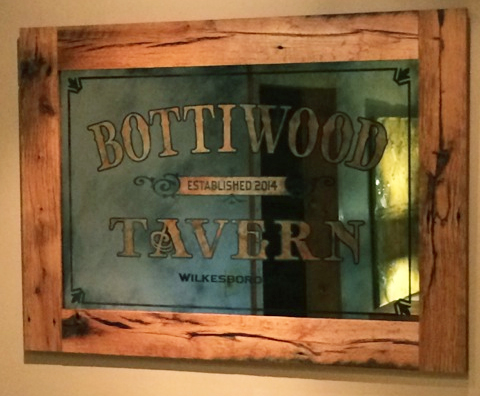 "We just received our mirror today and hung it in the bar. We just love it!!! Thanks again it was a pleasure working with you and we will cherish this true piece of artwork for a long time." Best wishes, Beth and Joe Turchi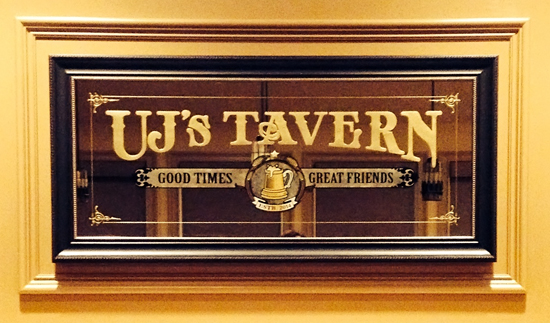 "We just received our mirror today and hung it in the bar. We just love it!!! Thanks again it was a pleasure working with you and we will cherish this true piece of artwork for a long time."
Best wishes, Beth and Joe Turchi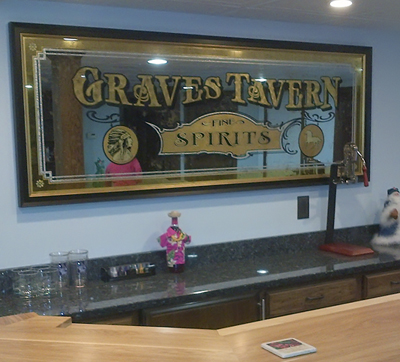 "Here it is, Roderick! Hanging behind my bar! I think it looks great! Thank you so much and Happy New Year!" Gregory D. Graves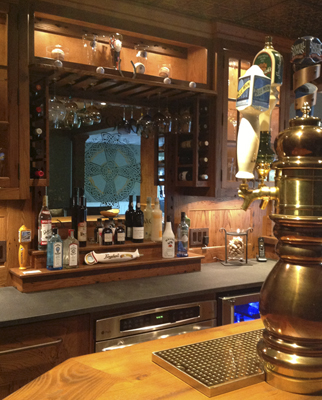 "Roderick – just wanted to let you know the mirror is in place and looks fantastic. It is the perfect finishing piece to our new bar. The pictures looked great; but don't do the finished product justice . It is a work of art! Thanks for all the care you put into designing and finishing the mirror. Already gave your contact info to our cabinet market who absolutely loved it (he is a very picky individual). This is just a crude photo from the side with my iPad. My wife will take some better shots and I will send them to you. Thanks again!!" Rick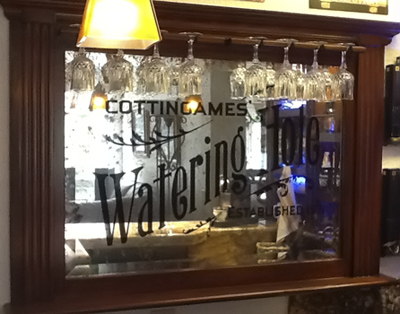 "Looks beautiful!!" Bill & Cathy Cottingame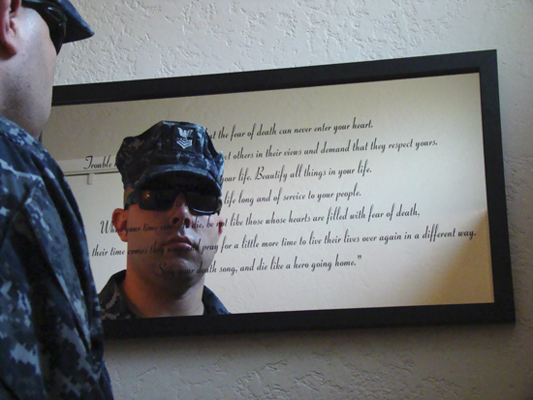 Dear Roderick,
I would like to thank you again for your time with this project. It started out with an Idea and transformed into a reality. I did not realize how much this mirror would actually help me to remember what is important in life as I continue treatment for PTSD. I am now enrolled in formal counseling for my combat experiences in Iraq. I showed my Dr. the pictures and explained what the mirror was and why I chose to do this. She was truly excited and agreed that this was a very good aspect of my treatment.
I apologize for taking so long to return pictures to you. The last few weeks have been difficult. I use this as not only a goal but somedays I even challenge myself to not only read it, but live it. Thank You for what your talent provides in my recovery."
Caleb J. Homer, Petty Officer First Class
Surface Warfare
United States Navy
Read what was printed on the mirror below:
"Live your life that the fear of death can never enter your heart. Trouble no one about his religion. Respect others in their views and demand that they respect yours. Love your life, perfect your life. Beautify all things in your life. Seek to make your life long and of service to your people. When your time comes to die, be not like those whose hearts are filled with fear of death, so that when their time comes they weep and pray for a little more time to live their lives over again in a different way. Sing your death song, and die like a hero going home."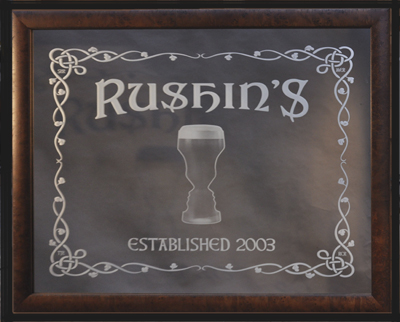 "It is absolutely spectacular!! I couldn't be more thrilled. My husband was blown away and said that the design couldn't be more perfect. Thank you so much. It's really, really beautiful. Again, thank you." Rebecca Rushin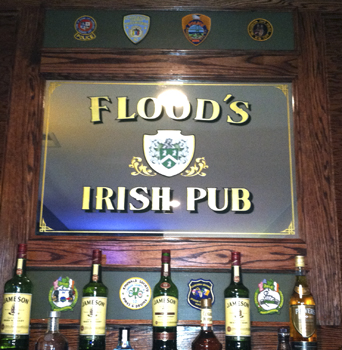 "I'm extremely pleased and I receive compliments from all who see it." Jason Flood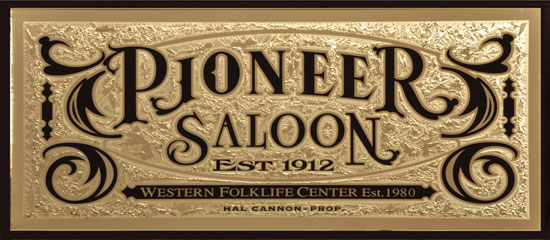 "The mirror is nothing short of spectacular. It's exactly what I wanted. You are a true artisan and I'm priveleged to have been able to do business with you. Many Thanks" Dave Bourne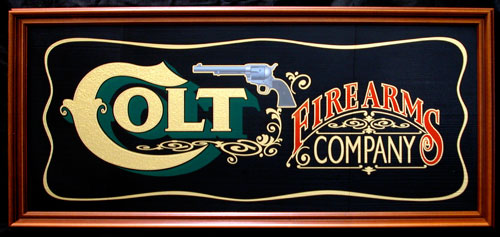 "Mike WENT NUTS!!!!!!!!!!!!!!!!!!!!!!!!!!!!!!!!!!!!!!!!!!!!!!!!!!!!!!!!!!!!!!!!!!!!!!!!!!!!! We promise to send you a photo of the sign where we hung it in the kitchen, and we are already planning something else in the future that you might be able to do. Mike was overwhelmed, and he is soooooooooo proud of his sign. It IS really cool, as you well know. I'll be in touch soon." Chris – Brookville, OH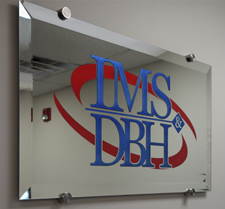 "Thank you for the great job."
Anthony L Davison, President
Industrial Machine Service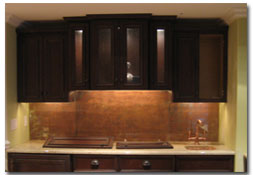 "I Just got back from vacation and wanted to touch base. I saw the mirror installed yesterday- it looks great! Thanks again for the great work!"
Tara C.
Chicago, Illinois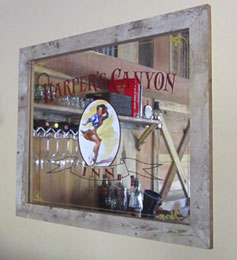 "Looks Terrific. Thanks again."
Wyatt and Lacy Bourdet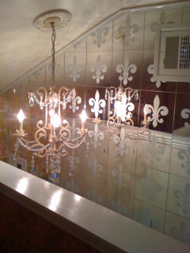 "My boss loves the mirrors and so do I!
Thank you again."
Cathy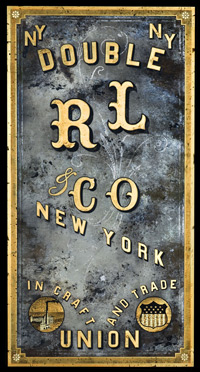 "Finally got to see these mirrors and I had to tell you how much they blew my mind. They are just beautiful. You and Dikayl did some job… Thank you!!"
Cristina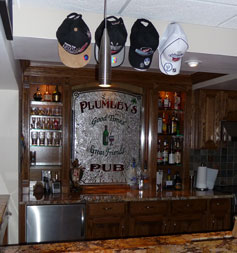 "You can't imagine how many
compliments I've had on the mirror.
Thank you."
Dave P.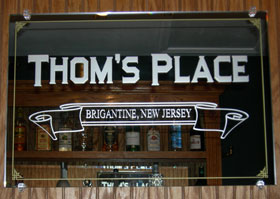 "WOW!!!!!!!!!!!! The mirror is fabulous and packed unbelievably – couldn't have broken if thrown off a plane. I was so, so thrilled with the beautiful work and the timely arrival of this gorgeous work of art. Reflected in the mirror is the bar work area on the other side – beautiful.. Thanks again so much – I was quite delighted and my husband was speechless when his surprise was revealed." Rebecca B.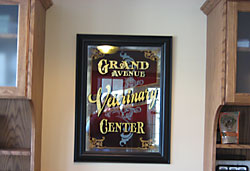 "We are really enjoying the great sign that you made for us. It is a real work of art. It was a pleasure working with you, thanks again."
Ann B., DMV
St Paul, MN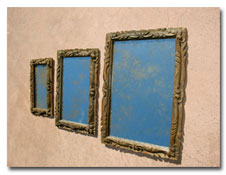 "I wanted to send you a special thanks for the work you did on my mirrors. Your suggestion to do the Antique Mirror and your execution was really fabulous. Thanks so much for being so helpful and so efficient."
Heather H.
Encinitas, CA



"The artwork is fantastic! It is very, very elegant! Everyone loves it!" Thi B.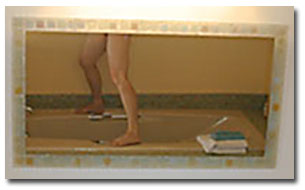 "Rod Treece worked closely with us to create a design that reflects the unique beauty of our new master bath….we couldn't be happier with the result." Customer – Bozeman, MT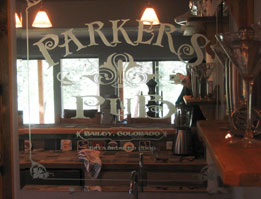 "This picture doesn't do justice. The mirror safely made it 1,300 miles home. It looks really great. We can't be more pleased. Thanks for the great work."
Mark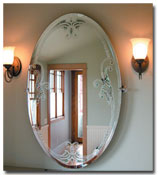 "What a difference this mirror makes! It pulls the room together and creates a focal point of interest."
Erin Q.
Leucadia, CA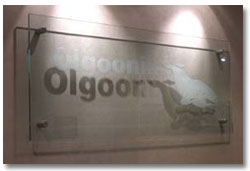 "We have received both packages, the glass today. We unpacked it and it looks beautiful. We plan to install it tomorrow, so I'll be sure to send you photos of it.
That crate was impressive!"
Paula