News and Information
Danthonia Designs: Where Tradition & Technology Meet
This week, I have the pleasure of interviewing glass-gilding legend Roderick Laine Treece, of Encinitas, California. In the world of gold-on-glass, Roderick is right at the top with craftsmen like Britain's David A. Smith and Sydney-sider Will Lynes. – See more at: Danthonia Designs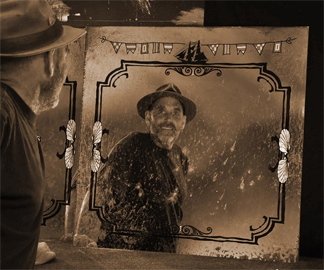 Man of the World Magazine issue #5
Ralph Lauren RRL
Photography by Dikayl Rimmasch
Interior photograph of the New York,NY RRL store
Antique advertising mirrors by Roderick Treece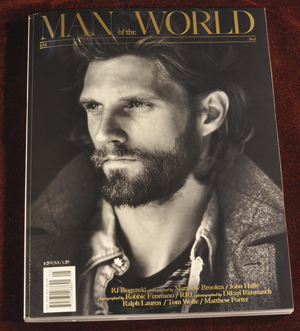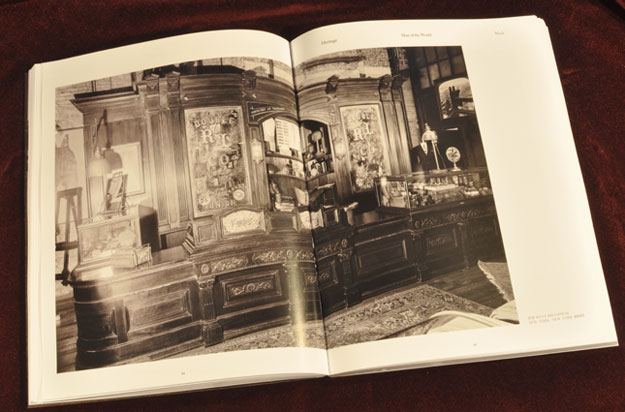 New Book Release: Sign Painters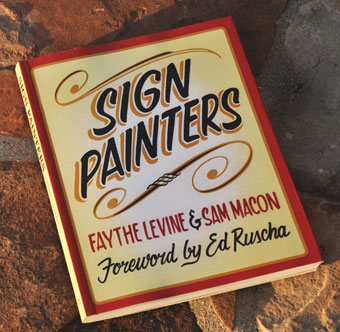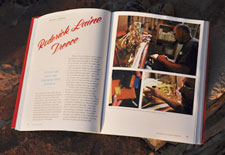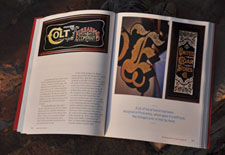 Complex Art + Design: 10 Sign Painters Discuss Their Craft | Complex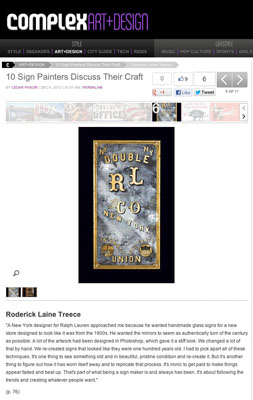 Click Here for PDF of Article

Country Living Magazine October 2012: Portrait of America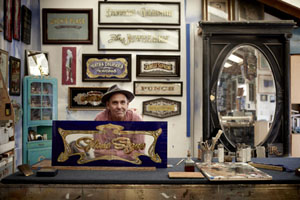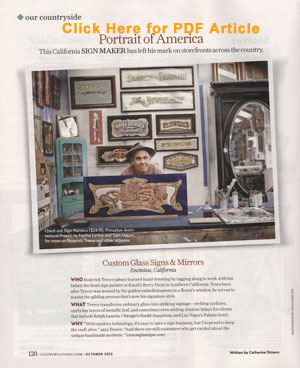 Click Here for PDF of Article

North County Times March 3, 2003: Leucadia sign painter brings these 'ghosts' back to life
Leucadia, California – Call it a sign of the times.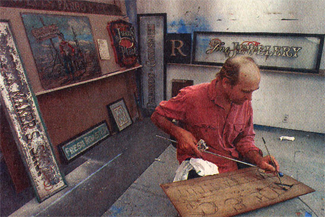 Roderick Treece wants to open a new sign business by offering old signs for sale in cyberspace.
"There is to much cutthroat competition in the sign-painting business now", said the 47-year old Orange County native who opened his studio in north county a dozen years ago. "And computers have made it to easy for people to make signs "But it's this dying art that has fueled his fantasy-to promote and preserve the history of sign-making during the last couple of centuries.
As he completed a portion of a sign he is making in his Orpheus street studio for a local pizza parlor, he explained that he refers to the works of the past as "ghost signs" "This comes from the kind of sign you came across when you tear down an old building and find a sign that has been painted over when the use of the building changed. His web site- www.GhostTownSigns.com-includes one from downtown San Deigo. It proclaims "Triangle Market" from decades ago, and Treece points out that a hardware-store sign can still be distinguished under the painted wall.
"When I think of those old signs I think of Goodyear (tires)." He said.
Treece began wrapping himself in the fabric of his fantasy after his father died five years ago.
"He had been a sign painter with Knott's Berry Farm for 35 years and I learned to paint and design signs from him. As I looked through his pictures and things after he died, I began thinking of all the other sign painters and people I had met who must feel the way I do about saving all this history." "While he still wants to save time to surf every day and bicycle 10 miles regularly, his immediate goals are to build the web site, link it with other sites connected with the art and craft of sign-painting, and recreate nostalgic signs. "I have no idea how many people are interested. but I think it's important to keep this history alive and get other people interested in it."